Thank you for your interest in becoming a member of Glücksmomente – Charmingplaces
Your multi-channel marketing platform that brings you direct bookings from your ideal target group through our emotional worlds of experience from customers who are looking for something special and who appreciate high quality. By this means, you achieve high quality visibility throughout the entire German-speaking region (Germany, Switzerland and Austria).
Video – Your advantages to be part of the exclusive Charmingplaces collection
You are a devoted host and wish to receive many direct bookings from German-speaking countries? Your goal is to become independent from market giants that often attract guests who are in search of bargains and might even give you bad reviews?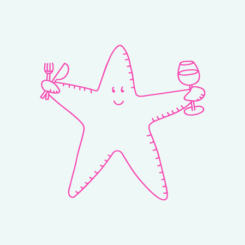 Do you want to be part of this exclusive collection and receive direct bookings from your ideal customers?
Then register now for free and get access to all the details and prices of your membership.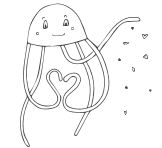 Your advantages to be part of the exclusive Charmingplaces collection in a nutshell:
It's all about visibility
Visibility throughout your membership to readers and addressees of your steadily growing target group: Average age 35-55 years / lifestyle oriented/ individualists/ well-earning middle class
steadily growing target group
with opening rates of 45% on average
(Spotify/itunes & Google Podcast)
Visitor / month on our Website
night hotel only/ average travel duration 6 days
years of Competence in Travelindustry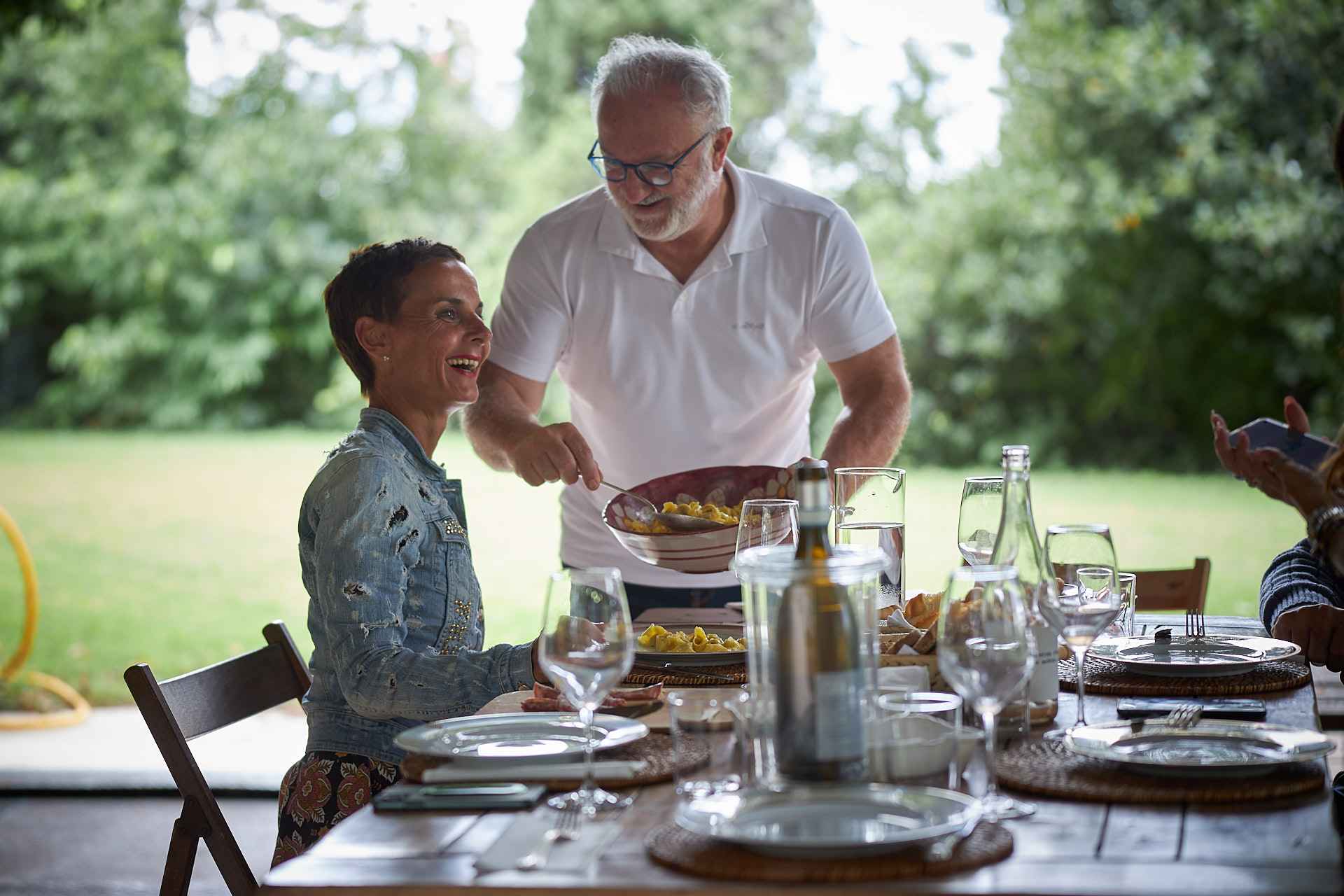 WELL RESEARCHED INSIDER TIPS
Through emotional worlds of experience we reach the hearts. High-quality well-researched articles appear several times a week in our online magazine. These are accompanied – by regular posts on our social media channels and by our podcast to listen to about traveling. Our editorial team consists of journalists and real professionals in their field. The reader will instantly want to experience these moments. We do this with a steadily growing reach of regular readers.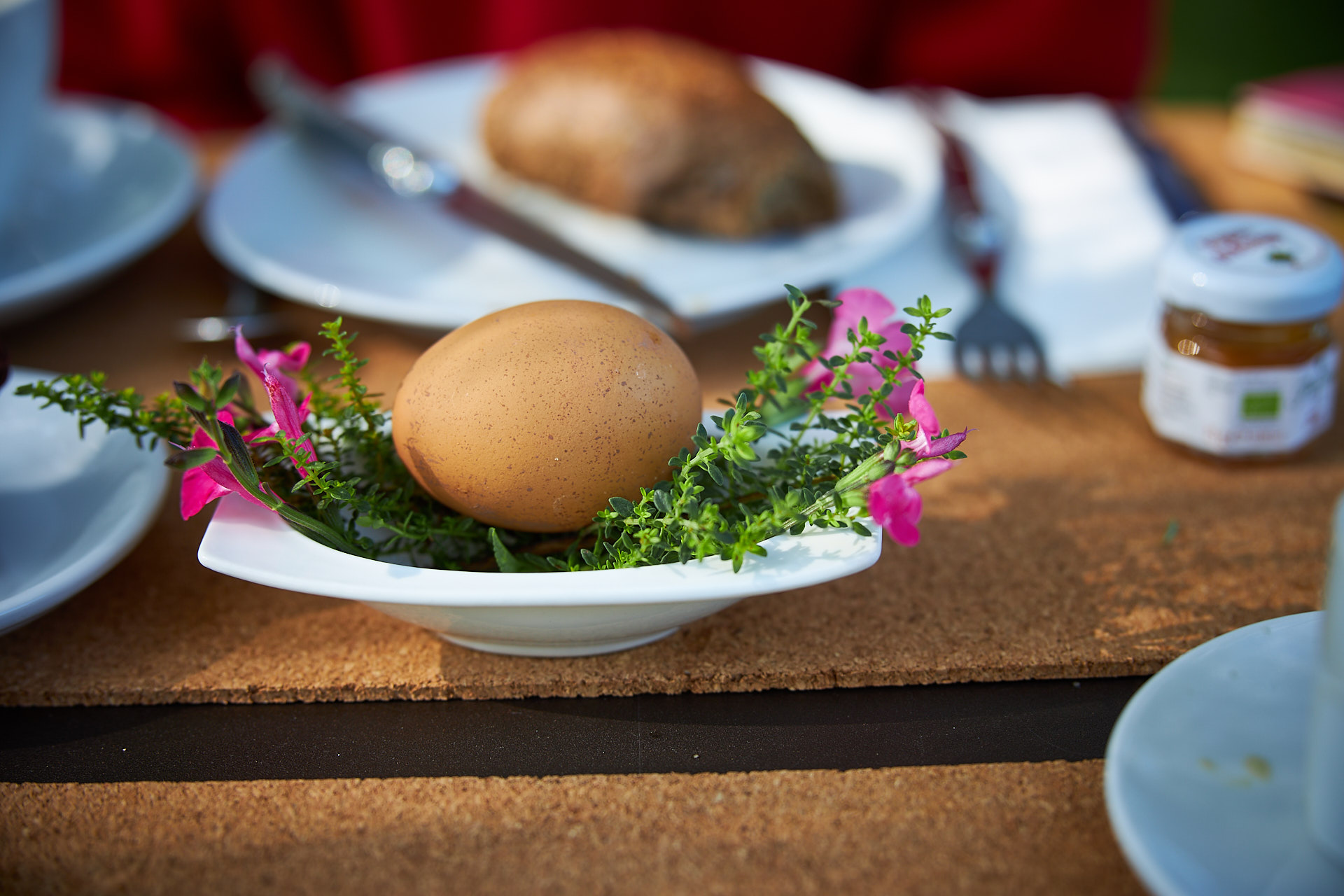 exclusive charmingplaces collection
We work exclusively with hotels and suppliers that offer an authentic experience in addition to a stylish ambience, beyond the mainstream. Therefore, our recommendations are a mark of quality for every hotel that is a member of this exclusive selection.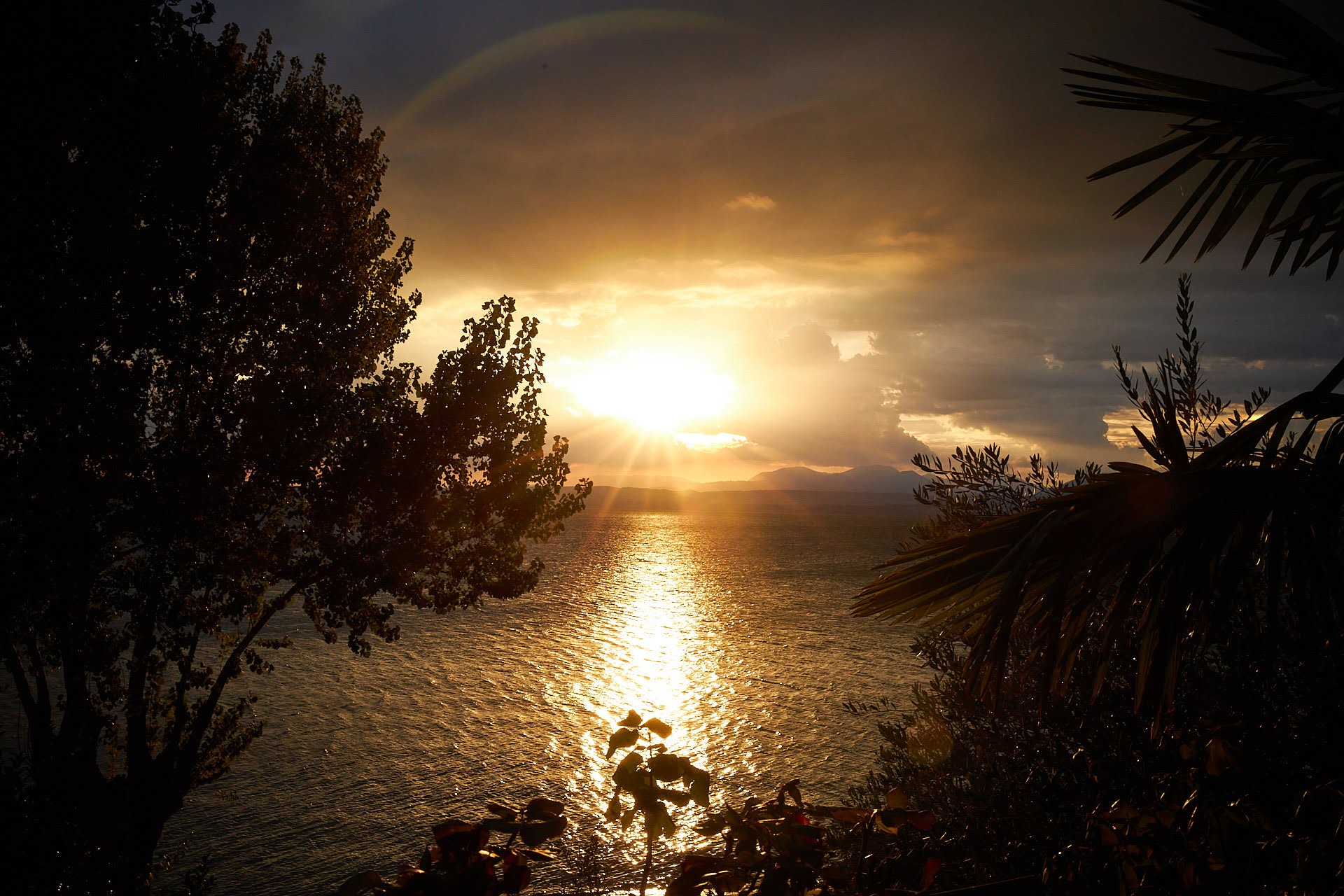 More visibility & direct bookings
We inspire our readers with valuable tips all year round. This way, your hotel also becomes part of our readers' everyday experience and you already have a place in their hearts when a travel decision is pending. We have an above-average customer loyalty.
The opening rate of our newsletter is on average 50% + , usually this is on average 25%.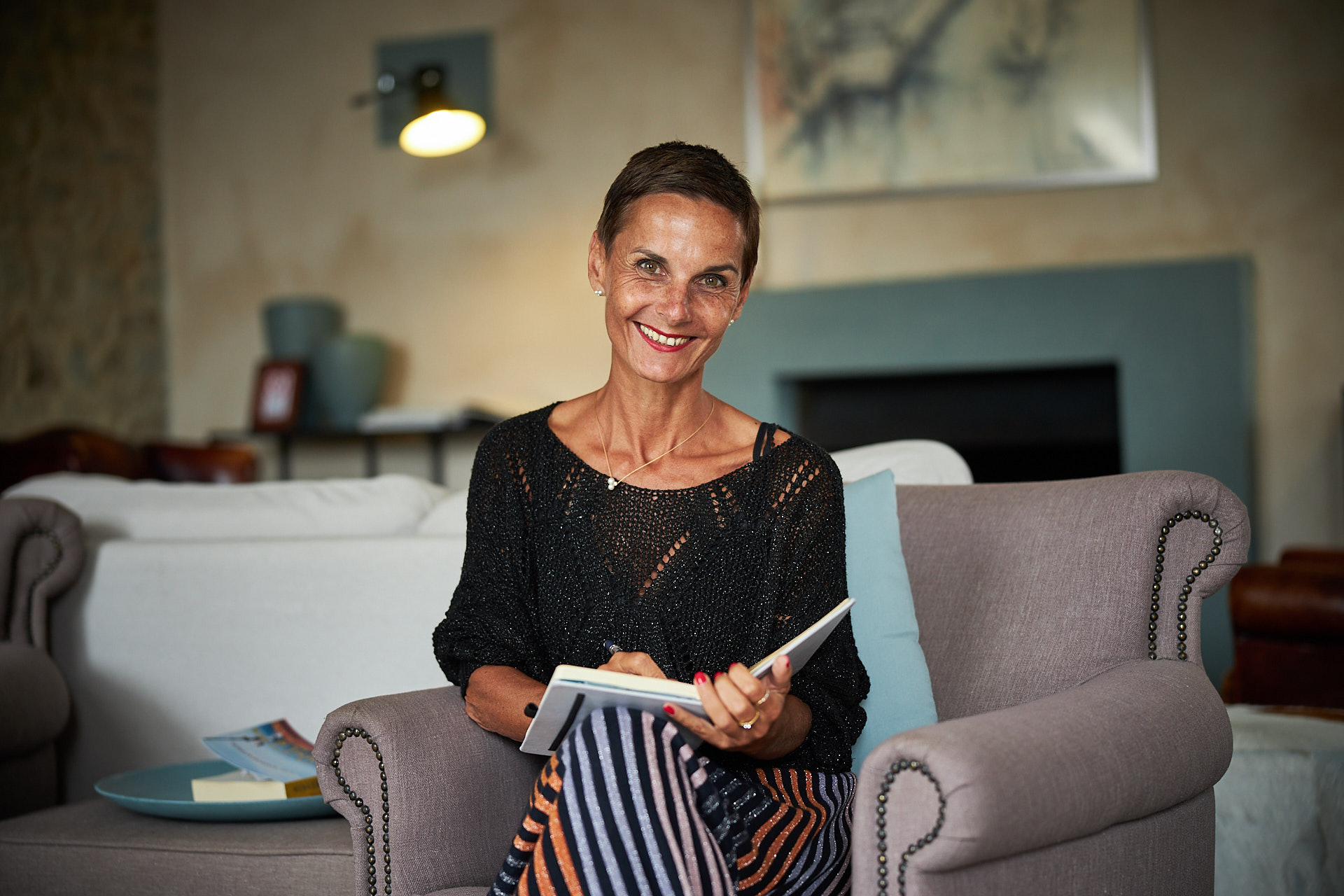 high expertise and best reputation
You benefit from the expertise from Anja Fischer, developed over decades as the owner and managing director of a successful boutique tour operator with around 10,000 guests annually. Understanding your philosophy and conveying emotions in words and images to the readers are her greatest skills and they rely on her recommendations. They know that these are a guarantee for a special experience.
This is what our partners & readers say
Relais Corte di Lequio (Piedmont)
We have been working with Siglinde Fischer Charming Places very successfully since the opening of Corte di Lequio in 2008. Our business cooperation is characterized by the reliability, the perfection in the handling and the correctness of Anja Fischer which exceed what we are used to by far. Furthermore, she is also highly competent in the selection of her offers and always provides real insider tips. Therefore, we are honoured that Corte Di Lequio is now also part of her Charmingplaces collection on the new platform Glücksmomente.
Elena Paone and Andreas Rapin
Hotel Bad Schörgau - South Tyrol
"I was allowed to guide Anja through our Bad Schörgau and into the mountains of the Sarntal. It feels wonderful to be understood that there are people with whom one can share the feeling for good places, joy of life, taste and last but not least visions. Dear Anja, I am very grateful that we were allowed to get to know each other and I can hardly wait to welcome you back to our little paradise with open arms and it is an honor for me to be part of your Charmingplaces selection with our Hotel Bad Schörgau".
Gregor Wenter
Relais Mitterstiller - South Tyrol
The cooperation with Anja Fischer has attracted the most valuable customers to my house. Furthermore, this unique cooperation has had positive "side effects" – I noticed that being in her portfolio is like a stamp of quality. Many guests have become regular customers. Anja and her staff know Italy like the back of their hand. No "moment of happiness place" remains undiscovered by them. Clients have been looked after like best friends throughout their entire trip – an attitude that doesn't stop when the bill is paid – this is professionalism for me. I am happy that the existing knowledge and this way of life will be preserved with "Glücksmomente" on a new platform!
Helene Murr
Romantik Relais d'Arfanta - Veneto
I have been working closely and very successfully with Charming Places for more than 30 years. Because nobody knows their recommended houses better than Anja Fischer. She is very passionate about finding special accommodations for her guests. The Romantik Relais d'Arfanta on the Prosecco Road is such a well-hidden gem that without Charming Places, people who seek the beautiful and unique would not come across it so easily. Anja and her team are experts when it comes to reviewing and recommending hotels. Guests can rely on this. I am proud to be part of this exclusive selection by Anja.
Dr. Renate Ortner Huber
B&B Finestra sul Fiume - Lake Garda
Working with Anja Fischer is a great experience because she is a true professional. We have been working with her for many years now. Our collaboration has always been pleasant and constructive because we share the same values.
We always focus on the guest. Her recommendations are the fruit of her passion and extensive knowledge of the destination. She offers experiences that are as authentic as possible. Even a short trip can become an unforgettable experience thanks to Anja Fischer's suggestions.
Mattea and Pietro
Petra Leonhard
If you are in search of "the small things in life "that bring happiness", as the saying goes, "Charmingplaces" is a definite "must visit"!
You will certainly crave to experience what Anja puts into words and pictures so affectionately, as soon as you start reading.
THANKS for sharing … your very special & valuable work!
Sincerely
Dr. Sandro Kronenberg
Through your many years of experience and your special skills, you find places that are far outside the mainstream hotel industry. Places that touch the soul, always absolutely well-cared and unique. This makes your platform stand out from the big mainstream and the general offer on the Internet. Luxury in a special way.
Thank you very much and best regards
Family Spitz
We enjoy your new platform very much and we read it very attentively. Thanks to your emotional reports, we are able to visualize the locations and areas and eagerly "bookmark" these destinations in order to plan our next dream vacation.
Dear Mrs. Fischer,
we are very grateful that you continue to guide us to such beautiful places with "Charmingplaces" in such a joyful manner. We enjoy it very much and shall remain faithful to you!
Warmest greetings
Anne Kustner-Lintner
Thank you very much for the wonderful impressions!
We enjoy your way of writing that enables us to "dive" into the area. Your descriptions of the hotels and your culinary suggestions are very inspiring. You make me want to discover these places instantly.
Kind regards
Sabine Ehrler
Thank you very much for your wonderful news, pictures and recipes. Especially during the strange times we are living in, it is a great pleasure to read your refreshing news.
I am quite enthusiastic about the idea of a sailing trip on Lake Constance!
All the best and many greetings from Erding
Gisela Bettzieche
How wonderful it is to dream away when your "Glücksmomente – Charming Places" newsletter enters my inbox. I can't wait to go and discover one of these beautiful places. My husband and I are both over 80, and there may not be much time left although we still feel very fit.
Let's keep dreaming!
Stay healthy!
Best regards
Günther Banzer
A heartfelt thank you for your moments of happiness, which always bring us joy. I am reaching out to you to tell you that your "moments of happiness" have made us take action: you gave us the impetus to travel to Lake Iseo in fall and also to stay at the very hotel you described, which, by the way, we do not know yet. But: We have never been disappointed by an Anja Fischer tip in recent years. Our bookings, it being Tuscany, Provence, Croatia or Venice – have always thrilled us and still thrill us today.
With best regards
our transparency your security
Statistics and numbers
you will receive visitor numbers of your individual profile page on the website Charmingplaces
Impressions on social media
We show how successful you were in our social media channels
Leads to your own hotel website
you get the number of leads from our Charmingplaces to your own hotel website
Annually cancellable
you decide each year if you want to continue to be part of the selected collection Charmingplaces
Personal contact
You can clarify your individual questions with our competent hotel scouts, you have your personal contact person
The annual membership includes 6 valuable modules at a package price
In the video we present the 6 modules to you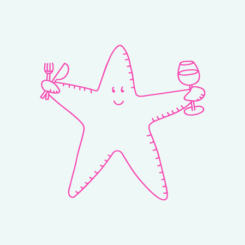 Do you want to be part of this exclusive collection and receive direct bookings from your ideal customers?
Then register now for free and get access to all the details and prices of your membership.
And what happens next?
After your registration, you will receive access to your personal conditions.
Then you can apply directly in your account and get more direct bookings in 4 easy steps.
easy steps for more visibility& high quality customers
Application
You present your domicile to us via our online form.
Selection process
We make an overall check of your domicile according to our clearly defined selection process.
Agreement and membership
you define your desired package with your personal contact person and arrange an interview appointment with one of our editors so that we can present your Charmingplace as beautifully as possible in words and pictures.
Publication
Within 6 to 8 weeks after agreement, your Charmingplace will be online and visible through our various channels.